The SMSC
Southwest Michigan Symphony Chorus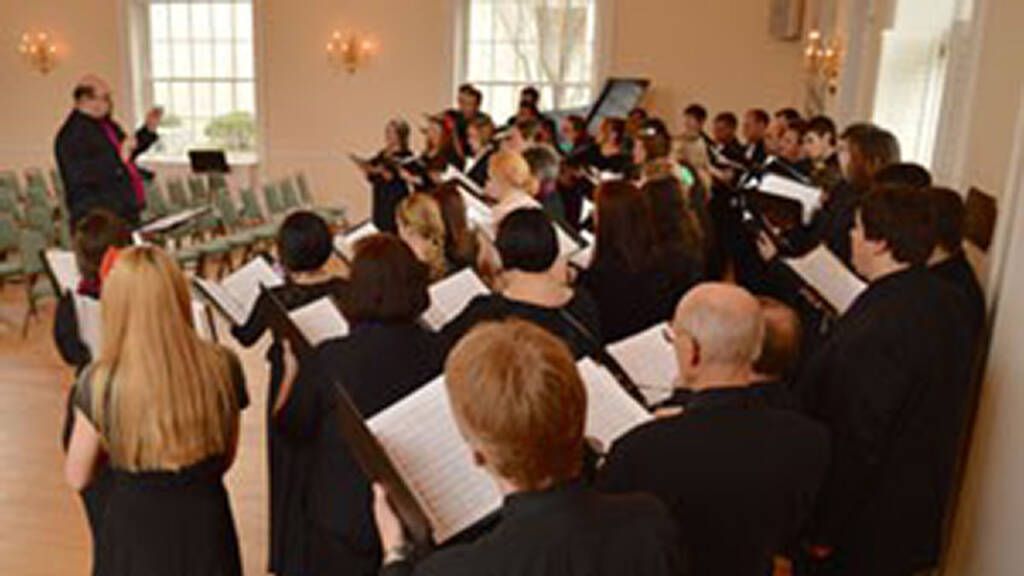 The Southwest Michigan Symphony Chorus (SMSC) serves as the primary chorus for the Southwest Michigan Symphony Orchestra. The SMSC is an exciting choral venture bringing unique opportunities for participation and engagement into the lives of the many talented singers of this region.
Mr. David Carew holds the position of Choral Director for the SMSC. David is the Director of Choral Activities at Southwestern Michigan College. In addition to the Southwest Michigan Symphony Chorus, the Dogwood Chorale, and Chorllennium, he has prepared choruses for the South Bend Symphony Orchestra including a performance of Carl Orff's Carmina Burana in Maestro Tsung Yeh's final appearance as artistic director in the spring of 2016. He recently took a group of 30 community singers to Ireland on a cathedral performance tour in June with Jim Kraus, Jr.
Chorllennium, a combination of the words "Chorus" and "Millennium," is a professional choral collective comprised of the area's top choral educators and singers with extensive vocal training. It was recently added as a subset of the SMSC to offer a broader range of choral opportunities to singers. It is designed to provide professional quality performance with minimal rehearsal to appeal to the active working musician. Repertoire selected for performance will represent all style periods of traditional Western classical music from the last 1000 years.
If you are interested in participating in the Southwest Michigan Symphony Chorus, please contact SMSO at info@smso.org