The SMSO Team
LMYO Conductors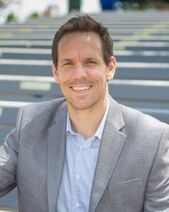 Lake Michigan Youth Symphony Conductor
Burke Lokey is the Orchestra Director for St. Joseph High School in St. Joseph, MI. Under his leadership the Orchestras have earned superior ratings at State and National Festivals, including a third place finish at the 2012 National Orchestra Festival. Burke is also the Vice President of Orchestral Activities for the Michigan Band and Orchestra Association (MSBOA). In 2014, Burke was appointed as the Director of the Lake Michigan Youth Orchestra and Education Director for the Southwest Michigan Symphony Orchestra where he has helped to develop a string program at the Boys and Girls Club in Benton Harbor, MI, and has organized master classes with such artists as Rachel Barton-Pine and Christopher O'Reilly.
Before coming to St. Joseph he taught instrumental music in New York City and Rockland County, NY. He helped build a thriving string program in Nyack, NY that has been recognized on a State and National level. During that time he arranged music for, and conducted ensembles that were showcased at such venues as the Avery Fisher Hall, Carnegie Hall and New York State Music Association Conferences. Burke has an extensive background in Music Education having received a BA in Music and String Pedagogy from Arizona State University (¹01) and a MA in Music Education from Columbia University (¹08). He has led workshops and presentations on the use of Music Technology for education and Music Advocacy in the community. Burke shares his love of music with his wife, Becky and two young sons, Ryan and Evan. He also enjoys cooking, sports, reading, and traveling.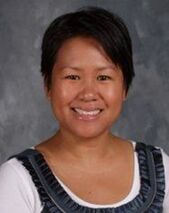 Originally from the Chicagoland area, Rachel Cabanilla-Sinnett began her musical studies at age five on piano, and Suzuki violin lessons at age seven at the famous Western Springs School of Talent Education. Throughout her childhood she actively participated in school and community band, choir, and orchestra. Mrs. Cabanilla-Sinnett earned a Bachelor of Music degree in Music Education and a Bachelor of Arts in Spanish at Andrews University. In 2007 she completed a Masters Degree with dual emphasis in String Pedagogy and Music Education from Northwestern University. While at NU she had the privilege of studying with violinist Blair Milton (Chicago Symphony Orchestra), and working with phenomenal music educators such as James Kjelland, Janet Barrett, and Peter Webster.
Mrs. Cabanilla-Sinnett has taught in the Saint Joseph Public School system since 2002, and is the orchestra director at Upton Middle School, teaching 6th, 7th, and 8th grade orchestras as well as 6th and 7th grade woodwinds. Mrs. Cabanilla-Sinnett has served as an orchestra clinician at MSBOA Mid-level Clinics. She worked for MASTA Summer String Camp Session III for many summers as a violin and viola coach and also as the Chamber Music Director. In 2014, with her husband Sean Sinnett, Rachel Cabanilla-Sinnett started the after-school Mini Mozarts program, providing group string instruction to students at all three St. Joseph elementary schools. More recently Rachel guest conducted the St. Joseph High School Chamber Orchestra during their performance the National Orchestra Festival held at the American String Teachers Association (ASTA) Conference in Pittsburgh, PA in March 2017. She was named "Orchestra Teacher of the Year" for MSBOA District VI in 2014 and 2017.
Mrs. Cabanilla-Sinnett plays violin and viola professionally and maintains a private studio. Her husband Sean is also a violinist and is a member of the South Bend Symphony Orchestra. They have four children: Pierre, Annabelle, Henley, and Corinne, and reside in Stevensville, MI.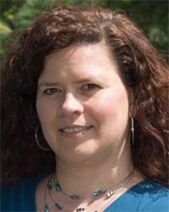 Concert Strings Conductor
Beth Oeseburg was born and raised in Kalamazoo where she began studying violin at age seven. She went on to study music at Western Michigan University where she earned a Bachelor of Music degree specializing in violin performance.
Since then, she has performed in the Kalamazoo, Battle Creek and South Bend symphony orchestras, as well as the Southwest Michigan Symphony and LaPorte County Orchestra. She is currently teaching in the Saint Joseph school orchestra program as Artist in Residence for high strings as well as teaching privately through the Citadel Dance and Music Program on both violin and viola. Beth currently performs in the Southwest Michigan Symphony Orchestra as Assistant Concertmaster and is the immediate past Concertmaster of the LaPorte Symphony.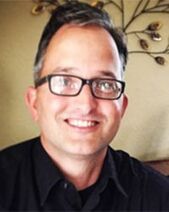 Mark Hollandsworth is the Director of Bands in the Buchanan Community Schools, in Buchanan, Michigan, coordinating and instructing the band program, grades 6-12. Under his direction, the Buchanan Bands have thrived, regularly earning top ratings at MSBOA adjudicated events at both the middle and high school levels. Prior to accepting the position in Buchanan in 2014, Mark held similar positions in the Blissfield (MI) Community Schools and the Edwardsburg (MI) Public Schools. Career distinguishments include the MSBOA District 6 Teacher of the Year (2008 and 2016), and the Michiana Outstanding Music Educator Award (2018).
Mark earned his Bachelor of Arts in Music Education from Eastern Michigan University in 2000, and has also pursued credit toward his Master's Degree from the VanderCook College of Music in Chicago. Mark has been invited as a guest clinician for multiple band programs; has served as a mentor teacher for Bowling Green State University and Andrews University; is a certified adjudicator for the MSBOA Band and Orchestra Festival and Scholastic Marching Band Circuit; and is a member of the Michigan School Band and Orchestra Association, the American School Band Directors Association, and the Michigan Competing Band Association.
Mr. Hollandsworth plays trumpet locally, and in his spare time, enjoys travel and golf. Mark lives in St. Joseph with his wife, Jennifer, step-daughter, Anna, and multiple pets! He is excited to take on this appointment as the Director of the LMYO Winds.